Rent income without worries
My name is Eva Davidová and I will take care of your rental property.
I work with a very personal approach and attention. I anticipate and solve possible problems so that the tenant is satisfied and the landloard can have a peace of mind that their property is well taken care of.
18
real estate under management
100+
construction realizations
Don't waste your time running around the property -
pay attention to the things that are more important to you.
I will take care of your property as if it were my own – from design, furnishings to long-term rental.
At the same time, I will make sure that the property is in its best shape at all times. All you have to do is sit down comfortably
and collect rent. I'll take care of the rest with my team.
Our services for private investors and
owners of residential real estate or housing units
Example of a past renovation of a Provencal kitchen
Example of the new implementation of a wooden and ceramic bathroom
Example of the implementation of a bedroom made for custom order
Let's talk about your property
Leave me your phone number and I will call you back as soon as possible.
I will answer your questions, find out more about your needs and in case of your serious interest I will be happy to meet you in person to check out your property.
Let's discuss the management of your property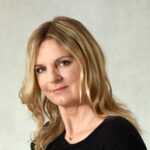 I was very satisfied with renting my property to a foreign company. With the departure of my previous tenant, we only had to amend the existing contract and the company continues to communicate with the new tenant that moved to the Czech Republic in the same contractual relationship.
Thank you for renting my property so quickly and for your great communication with the tenant. I have been traveling abroad most of the year, which is why it would be difficult for me to deal with any requirements or repairs. This service came in handy for me.
We decided to rent our apartment in Prague 6 that has been vacant for a long time. The renovation of the apartment, including the replacement of the kitchen, took place very quickly with a great result, including the rent. We were very satisfied. Thank you
Download our template for transfer protocol
Frequently asked questions